People's Literature Publishing House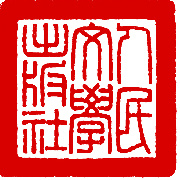 People's Literature Publishing House, currently amember of China Publishing Group Corporation, is China's first and the largestprofessional publishing institution specializing in literature. Founded in1951, PLPH has published a vast number of quality literary works, from all timeclassics to the latest titles, by domestic writers and translated from otherlanguages. PLPH enjoys a great amount of exclusive publishing resources, a highreputation among readers and was awarded many times with national literary andpublishing prizes. Along with regular editing and production departments, ithas an imprint, Daylight Publishing, specializing in children's books, and fivemagazines and journals, which are: Contemporary, New Literary History,Selection of Chinese Literary, Chinese Learner's Companion and Cool Writing. Together they form a full functional publishinginstitution.
Since the turn of the new century, PLPH has publishedover a thousand titles each year, sharing and trading outstanding literaryworks in a global platform. It has established good business relationships withmany institutions and copyright agencies from overseas. Main titles such asBorder Town, The Ancient Ship, English and The Invisibility Cloak have beentranslated into English, French, German, Russian and other languages; while theworks of overseas literary masters such as Shakespeare, Balzac, Victor Hugo,Tolstoy, Kafka, and Virginia Woolf, and international bestsellers such as theHarry Potter series, Dan Brown's series, and Stephen King's thrillers are allintroduced to Chinese readers by PLPH.