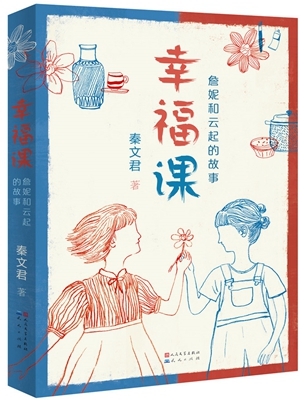 Paper Back
2021-04-01 | ISBN: 978-7-5016-1696-1
Email: whdaylight@126.com
This is a story about commitment and faith, filled with love and beauty and integrating realism, tradition and innovative elements. Zhan Ni, a pretty and quiet girl living a happy life in an old villa in Shanghai, Yun Qi, an outgoing and tough girl coming from the rural area, and Mrs. Mu, the shrewd and selfish nanny in the villa – these three main characters lead three clues in the story, sometimes parallel and sometimes interwoven, perfectly showcasing the delicate storytelling and writing styles of the well-known writer Qin Wenjun.
Zhan Ni, a girl from a well-off family, was raised by her nanny Mrs. Mu. Despite her privileged and comfortable life, she did not feel happy. The mysterious nanny, Mrs. Mu, purposefully created conflicts between Zhan Ni's parents, leading to a cold war-like atmosphere in their spacious home. Zhan Ni's grandparents had supported many underprivileged children during their lifetime. One day, a girl named Yun Qi and her mom came to the Zhan family with a note left by Zhan Ni's grandfather. With Yun Qi's arrival, the house re-gained laughter and companionship, to which Zhan Ni was overjoyed. However, Mrs. Mu tried to exclude Yun Qi and her mother from the family. With Zhan Ni's help, Yun Qi uncovered the hidden secrets of Mrs. Mu. In this process, both Zhan Ni and Yun Qi experienced personal growth.
Qin Wenjun is acclaimed as the "contemporary Bing Xin" (a renowned Chinese writer). Her stories are skillfully written and full of wisdom. Her works strive for the pure essence of children's literature, which reflect the author's profound artistic literacy. Her works not only leave a lasting impression on young readers but also inspire them to contemplate their own growth and gain insights into life.