Oriental Publishing Co., Ltd.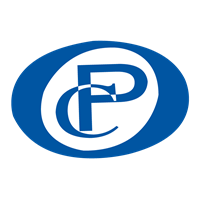 Oriental Publishing Co., Ltd (OPC), a branch of China Publishing Group (CPG), is a comprehensive publishing house at state level. CPG is the largest trade and professional publishing group in China. Since 2008, it has been on the list of "Top 30 Chinese Cultural Enterprises" for consecutive years. It is ranked No. 14 among the Top 50 Global Publishing Groups in 2013, ranking among the leading position of the cultural enterprises in China.

Under CPG's umbrella are numerous prestigious publishing companies and wholesalers such as the Commercial Press with a history of 120 years, Zhonghua Book Company with a history of 106 years, SDX Joint Publishing Company with a history of 86 years as well as the People's Literature Publishing House, the People's Fine Arts Publishing House, the People's Music Publishing House, China National Publications Import & Export (Group) Corporation (CNPIEC), all with a history of over 60 years. CPG produces over 20,000 titles of books, audio-visual publications, electronic and online publications every year, ranking No.1 for 15 consecutive years. Every year it concludes copyright transactions of over 2,000 titles of books and journals with overseas publishers. It possesses China's biggest publications import & export enterprise, which imports and exports over 200,000 titles of publications every year, accounting for 62% and 30% of the domestic market respectively. CPG owns 29 overseas publishing houses, chain bookstores and offices with its business extending to over 130 countries and regions.

OPC's predecessor, the Shanghai Branch of Encyclopedia of China Publishing House, was established on November 18th, 1978. It changed into the present name on October 11th, 1995.Over the 40 years since its establishment, OPC not only published large reference books such as Encyclopedia of China, but also made a series of writers famous, including Xiong Shili, Wang Yuanhua, Liu Zhihui, Feng Qi, Xie Zhiliu, Chen Peiqiu, Chen Zhongshi, Qian Liqun, Yu Qiuyu, Wang Anyi, William Nordhaus, Jia Kang, Liang Xiaomin and so on. OPC has won the National Book Award, the China Book Award, the Chinese Government Award, the Chinese Best Publications Award, the Lu Xun Literary Award, the Most Beautiful Books in China and the Shanghai Book Award. OPC has taken literature and history books, economic and management books as its main publishing features.

As for periodicals, OPC has launched successfully 2 titles: Metropolis and China Advertising, highly popular in related fields. Since its establishment, OPC has always dedicated to promote the cooperation with overseas publishing organizations, to bridge the culture and academic communication and explore overseas business. OPC has established partnership with dozens of reputable international publishing houses. As the "Top 100 Publishing House of Overseas Collection Influences", the Center has continuously promoted the overseas dissemination of Chinese culture. The Oriental Hongqiao International Creative Publishing Industry Base founded by OPC has become an innovative highland of international publishing and cultural industries.