China Translation and Publishing House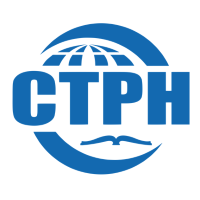 China Translation and Publishing House Co. Ltd. (CTPH) is the publishing sector of the former China Translation and Publishing Corporation (CTPC), which was established as a state-level translation and publishing institution in 1973 with approval from the State Council and subsequently affiliated to the State Administration of Publication, General Administration of Press and Publication(GAPP) and China Publishing Group (CPG) successively. Through over 40 years of development, CTPH has gradually matured from a small unit publishing UN materials to a publishing house translating and publishing famous works from all over the world, and evolved from linguistic and translated works to a comprehensive catalogue of titles, including audiovisual, digital and multimedia publications. Featuring Chinese and foreign language learning and cultural exchanges, CTPH publishes about 500 new titles and sold copyright about 160 titles worldwide, annually in five major publication lines: international programs, foreign language learning, children's books, arts & literature, financial books.
Based on the international positioning,CTPH comprehensively promotes the cultural prosperity and "going global" strategy. With the aim of high standard and high quality, CTPH has accumulated a large number of well-known translators, linguists, writers, economists, entrepreneurs and other high-quality author resources at home and abroad, and has published a number of excellent works with rich contents and various forms,which has built a cultural bridge for the communication between China and foreign countries and the integration of eastern and Western cultures.
Official Website: http://english.ctph.com.cn/