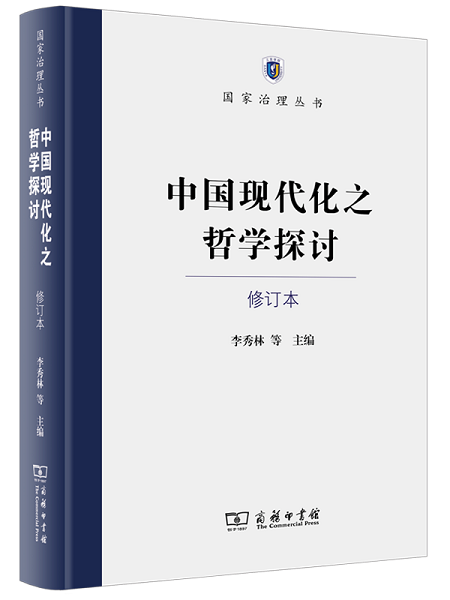 The Philosophical Research on China's Modernization (Revised Edition)
Paper Back
2022-11-01 | ISBN: 978-7-100-21273-1
Rights Manager: Wang Xinguang
Email: wangxinguang@cp.com.cn
The first edition of Philosophical Research on China's Modernization was published by the People's Publishing House in 1990. It is the outcome of the national key research project "Marxism and China's Socialist Modernization" presided over by the famous Chinese Marxist philosopher Professor Li Xiulin from 1981 to 1985. The book was edited by Li Xiulin, Li Huaichun, Chen Yanqing, and Guo Zhan. It consists of 11 chapters and systematically investigates important theoretical issues of China's modernization from a philosophical perspective, such as the goals of China's modernization, the meaning of modernization, the path of modernization, actors in China's modernization, and the modernization of traditional concepts. It combines the objective reality of China with Marxist philosophical positions, viewpoints, and methods, seeking to offer theoretical explanations and elucidations of China's modernization, reveal its rich content, and explore its essence and pattern.

The Philosophical Research on China's Modernization is a condensation of the philosophical reflections of the academic circles on the history, reality and future of China's modernization. This reflection itself is a dynamic and open process, which complies with the principles of historical materialism and historical dialectics. Although the original book was written long ago and many descriptions and viewpoints may be outdated, there is no need to change them as it is important to stay true to history. The history is created by Chinese people with their thoughts and emotions along the tough journey of twists and turns for China's modernization.

Therefore, the revised version does not make major changes to the viewpoints and expositions in the book, but only makes some necessary technical modifications for consistency throughout the book. We made the necessary changes to bring the book into compliance with modern publishing standards and make it easier to read while maintaining the historical content of the original edition. Republishing this book after the 70th anniversary of the founding of the People's Republic of China and the 100th anniversary of the founding of the Communist Party of China is undoubtedly of far-reaching significance.