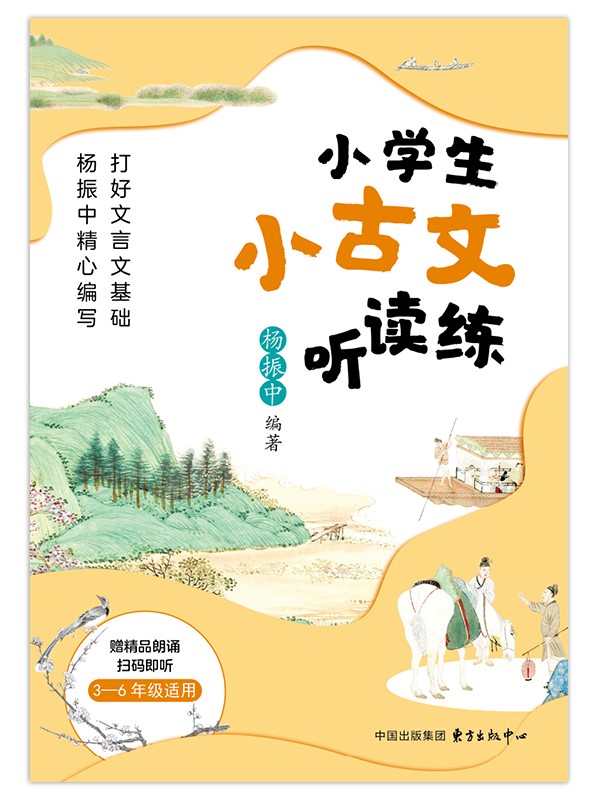 Listening, Reading and Practicing:Primary school classical Chinese Courses
Paper Back
2021-01-01 | ISBN: 978-7-5473-1964-2 
Rights Manager: Shen Yiting
Email: shenyiting0323@126.com
Compiled by Mr. Yang Zhenzhong, the book is composed of 88 short and intelligible ancient proses that are vivid and interesting. The contents of the book include the original texts, annotation, translation, extended interpretation and exercises, with illustrations and reference answers to the exercises at the end.
Together with the book, audios of the 88 ancient proses and their translation are provided. There is a QR code in the front of the book, which contains the audios of all the 88 proses; and besides the title of each prose is another QR code, which contains the audio of the corresponding prose.
The book is suitable not only for primary school students in grade 3 to 6 for extracurricular reading, but also for primary school teachers as teaching materials.