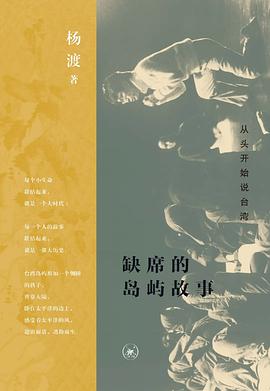 Missing Story of the Island : Talking about Taiwan from the Beginning
Paper Back
2021-01-01 | ISBN: 978-7-108-07312-9
Rights Manager: Xiao Jieru
Email: jessicaxiao2020@126.com
1. This book tells 80 stories of the Taiwan region, spanning the entire history of the island, starting from its prehistory.
2. The book is divided into three parts: (i) history of Taiwan; (ii) revolt of Taiwan residents against colonial control during the period of Japanese rule; and (iii) the end of Japanese rule of Taiwan, the handover of Taiwan to the Kuomintang regime, and the Chiang family's rule over Taiwan after 1949.
3. The book contains a lot of precious old photos, covering everything you need to know about Taiwan, including its history, natural resources, social life, economy, customs, culture, and art scenes.